3D Artificial Luminous Glowing Butterfly Fridge Magnet/3D夜光蝴蝶贴 仿真立体蝴蝶 冰箱贴 客厅卧室墙贴
3D Artificial Luminous Glowing  Butterfly Fridge Magnet
For Home Christmas Wedding CNY Decoration MultiFunction
3D夜光蝴蝶贴 仿真立体蝴蝶 冰箱贴 客厅卧室墙贴
Bluemoon loves Butterfly!!!! I can't resist this lovely butterflies when I see them. 
Get these colourful n butterflies to decorate in your home!!

Use the double side tape and you can stick it on the wall, doors, your plants/Flowers. The Butterfly belly got a little magnet, you can stick it on your fridge or windows!!!

1 FOR $1 ONLY!!!!
Please leave me a message the color range you prefer, if not , we will ship random colors.

If requested color is out of stock, we will ship random colors as well.
3D Artificial Butterfly Luminous with magnet home 

Color:ship randomly.
Material: PVC
Size: Wingspan :about 8 ~ 9 cm, Length:about 7 ~ 9 cm

Features:
1.Colorful and beautiful, you can fold it as you like to make a 3D effect easily.

There is a magnet on the butterfly's abdomen, so it's easy to put it on any thing that is made of iron (such as refrigerator, air-condition); it's really convenient and nice!

It is luminous in dark places (but it needs to absorb enough light to illuminate)

2. Great for boutique, photo studio, wedding, party, home, teaching activity, etc!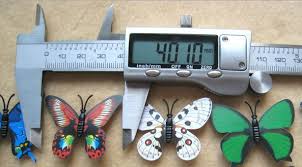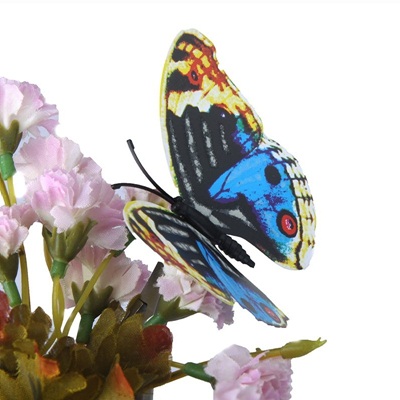 【商品名称】仿真夜光蝴蝶冰箱贴地摊热卖
【商品材质】环保PVC胶片 3C认证

【产品尺寸】8-10cm
【产品重量】10g
【商品特点】大小、形状、色彩以真蝴蝶作蓝本,用pvc胶片作翅,正反面图案色彩与真蝴蝶一样,形态逼真
【详细描述】发光蝴蝶可以吸在墙上,玻璃上,镜子上,冰箱上、花卉上和窗帘上等等。
夜光蝴蝶,能在白天吸光,晚上自然发出幽幽的荧光,显得分外晶莹妖娆,甚至让人忍不住上前轻轻抚一下,美妙极了.
【产品颜色】磁性、别针两款随机发货
【产品材质】塑料
【外观造型】仿真蝴蝶
【产品尺寸】展翅约9cm