PhentaSlim 3+1 Super Value package/100% NATURAL INGREDIENTS
PhentaSlim/Strongest Superfruits in 1 Formula
100% NATURAL INGREDIENTS
Import from USA
Boost Metabolism/Suppress Appetite/Intense Fat Burner/Slimming Supplement
After realising there are many fake "Made in USA", Made in Japan" "Approved by FDA" "100% Natural" Slimming Supplements lurking in the Asian market. 
I decided to recommend this REAL Authentic 100% Natural Slimming Supplement selling HOT in USA and Europe, the PHENTASLIM. 
100% shipping from UK or USA. Browse on GOOGLE and you could find many UK and USA website review on this PHENTASLIM, you can't find it in Asia though.
Why is it not popular in Asia then?
They do not delivered and accept credit cards from Asia except, Singapore, Hong Kong and Japan.
This is why I would love to introduce this genuine REAL 100% Natural Fruits Slimming Supplements in Asia.
Of many popular slimming pills submerged in Malaysia, Hong Kong and China, claiming from USA, Japan and FDA approved. I have done researched on FDA website and could not find those at all, Especially the recent very HOT 'Grapefruit Diet', 'FZ OB Protein', 'Soo Skinny'......!! Plus, their review and appearance are only in asian websites. NOT one was found in USA nor Europe website.
There are too many tinted Slimming products out there right now and we do not know exactly the contents in it. So research before you buy any dieting supplements, it could damage your body greatly.
Phentaslim
100% natural fat burning and appetite suppressant diet pill that gives you the energy you need to lose weight!
Containing carefully selected effective ingredients that include Green Tea, Raspberry Ketones, Cayenne pepper, L-Carnitine and Guarana Seed, this supplement is produced in GMP labs in the US to the highest standard.
Clinical References:
Phentaslim Made with Effective Ingredients and Dosages
All the ingredients are disclosed in Phentaslim, no hidden blends here without a clue as to what's in it! I really hate it when companies use proprietary blends and consumers cannot see what's in each capsule.
These are the clinically proven ingredients and dosage you'll get from Phentaslim: 
100 mg Guarana Seed: Promotes increased energy, stamina and mental alertness without the crash associated with other stimulants. Contains some caffeine though but released slower so you get continue energy throughout the day.
400 mg Green Tea Extract (4:1 extract): Using a highly effective extract that boasts 4 times the strength, this mix of green tea extra can significantly boost your metabolism.
200 mg Raspberry Ketones: One of the hottest ingredients today.... This exciting fat burner has a number of metabolic processes, including glucose regulation and fatty acidcatabolism.
150 mg Caffeine: Caffeine saves you from crashing in the late afternoon from lack of energy. Also, caffeine boots basal metabolic rate and gives you enough energy to get down your local gym.
250 mg L-Carnitine: Popular with bodybuilders this one. Found to benefit high-intensity work capacity and increase athletic performance, so you can see why! Also helps to improve recovery times and make your brain work better.
How Phentaslim Works
It is fairly simple to say how Phentaslim works – as both a fat burner and a metabolism booster, which causes the consumer's body to burn greater amounts of fat faster.

It curbs the appetite, which means that the amount of calories consumed will be reduced, consequently helping to lose weight. it increases the body's metabolism and boosts energy levels, meaning that even more calories are burnt.

A closer examination into the ingredients helps to reveal a little more light upon the manner in which the product might work, regardless of the lack of customer reviews upon Phentaslim. What is known about the product is that it is a 100% natural herbal dietary supplement.
Within the long list of ingredients featured upon the website, it contains a metabolism and fat burning complex, which is able supposedly to turn the body's metabolism to overdrive. This allows fat to be burnt efficiently, which extra energy is provided to keep the fat burning going for longer.
Vitamins and Amino Acids
The addition of amino acids helps aid the breakdown of fatty acids, as well as boosting performance and elevating the consumer's mood. The inclusion of vitamins and minerals is also beneficial: the essential B Vitamin powerhouses of B1, B2, B6 and B12 means that the body is able to support and increase of metabolism, helping weight loss to be achieved. Other beneficial functions of these vitamins include maintaining health skin, hair and muscle tone, enhancing immune and nervous system functions, and promoting cell growth and division.
Guarana Seed
One of the key ingredients is the Guarana seed, which is naturally high incaffeine, meaning it offers extra energy, increases alertness, and helps to suppress the appetite. Weight loss can be helped as a result. Caffeine Anhydrous is also contained within the product, through acting as a metabolic stimulant that increases wakefulness, alertness and focus.
Ingredients That Boost Thermogenesis
Phentaslim also contains green tea, which contains polyphenols that increase thermogenesis without increasing heart rate, stimulate fat oxidation, reduce body fat, and reduce cholesterol levels and blood pressure, encouraging weight loss in these manners. Raspberry Ketones also increase the activity of the Adiponectin hormone, helping to promote weight loss. The inclusion of Cayenne (also known as Capsicum extract) has thermogenic properties which causes the metabolic rate to increase, as well as increasing the ability to absorb other ingredients by increasing the blood flow to the responsible receptors and increases the body's temperature, allowing more calories to be burnt.
L-Tyrosine and L-Carnitine
The addition of L-Tyrosine is also claimed to help counter fatigue and the stresses associated with intense and heavy workouts, meaning that the consumer can exercise more efficiently and possibly recover quicker. L-Carnitine also has the reported effect of breaking down the lipids to give increased metabolic energy. An increased consumption of this ingredient in high quality can help to reduce fat mass, increase muscle mass, and reduce fatigue.Key Phentaslim Ingredients
Key Phentaslim Ingredients
The ingredient list looks promising with all clinically proven ingredients. Highlights of the 15 strong ingredient list include: Guarana seed, green tea, raspberry ketone, L-Carnitane and L-Tyrosine. Green tea is a highly effective appetite suppressant that can be found in many weight loss products. Burning up to 4% of fat, it is easy to see why this appetite suppressant is so popular. Raspberry ketones are claimed to increase the Adiponectin hormone which is a hormone associated with the breakdown of fatty acids. However, the ingredient has to appear in high quantities to have any effect on weight loss. L-Carnitane and L-Tyrosine are amino acids, Carnitane transports fatty acids around the body while Tyrosine acts as the building blocks of protein respectively. Phentaslim also includes 100mg of caffeine which may give you an energy boost after taking the tablet.

Phentaslim is pretty loud and proud when it comes to claiming what it can do for us:
Fast, Safe Weight Loss
Simply one of the easiest ways to lose weight for good
Supercharge your body into a fat burning machine
Phentaslim claims to help with "mood support" which is also pretty interesting. We suppose if you feel good it may help you with the weight loss goals you have?
So What Is Phentaslim and What Are The Ingredients For Phentaslim?
For once we had a lot to go on with this product. Some of the sites we look at are so devoid of information that it's pretty soul destroying finding enough information to give you a solid review.
Instead, Phentaslim is pretty packed full of information.
At first glance there seems to be quite a lot of ingredients in Phentaslim with a handy picture of the supplement label showing exactly what's in it.
It appears to contain what they claim to be 100% natural ingredients, including a vitamin and mineral blend, an amino acid blend and then a "Metabolism and Fat Burning Complex."
Vitamins and Minerals:
There is 100% of the RDA (recommended daily amount) of the main B vitamins. These are Vitamin B1, B2, B6 and B12. As well as this there is Zinc and Niacin. All of these vitamins have been shown to help with fat metabolism, energy in the body and work at the cellular level in the body.
Amino Acids:
These are listed as L-Carnitine and L-Tyrosine.
L-Carnitine (250mg): This is required in living cells to transport fatty acids from the cytosol to the mitochondria when lipid fats are broken down for the generation of metabolic energy. Put simply it helps the body burn stored fat.
Source: http://lpi.oregonstate.edu/infocenter/othernuts/carnitine/
L-Tyrosine (200mg): A non-essential amino acid l-tyrosine has had a number of claims behind it for helping with weight loss. It appears that l-tyrosine can help with stress by being a precursor to neurotransmitters. It is said to work better when taken with certain B vitamins, which may explain the use of them in this product.
Source: http://en.wikipedia.org/wiki/Tyrosine
Metabolism and Fat Burning Complex
This seems to be the where the magic claims to happen. A pretty familiar list of ingredients is listed here as well as some research to back the claims up.
Guarana Seed (100mg): Straight from the Amazonian rain forests. Guarana contains caffeine and is said to increase memory, alertness and mood. It is also said to help supress the appetite. A dosage of 75mg daily has been shown to have cognitive improvements.
Source http://en.wikipedia.org/wiki/Guarana
Green Tea Extract (4:1 equivalent to 500mg): This seems to be a very popular ingredient at the moment with studies showing a serving of a certain type of green tea extract to have benefits on metabolism. All sorts of other health benefits have been made for green tea elsewhere but the only one we are concerned with is the potential weight loss effects.
Source: http://www.nature.com/oby/journal/v15/n6/full/oby2007176a.html
Cayenne (50mg): This is extracted from the Chilli pepper and is also known as capsicum extract. It is said to increase the bodies core temperature in order to boost metabolism.
Raspberry Ketones (200mg): Thanks to Dr Oz featuring this on his TV program then Raspberry ketones have had massive media exposure. It is said to increase the levels of Adiponectin hormone, which is said to help with weight loss. Some studies have shown the optimum dosage to be 200mg per day and anything above this is a waste of time.
Panax Ginseng Root (75mg): A slow growing plant that grows in the Northern Hemisphere. Said to be able to increase energy, as it is a mild stimulant.
http://en.wikipedia.org/wiki/Ginseng
Caffeine Anhydrous (150mg): Probably one of the most researched diet pill ingredients ever produced. Multiple studies have concluded its effectiveness both in boosting the metabolism and suppressing the appetite. Too high a dosage can make you jittery but there seems to be the right amount in this product.
So What Does All This Mean?
Altogether this is a pretty impressive set of ingredients, which seem to be included in the correct quantities to have a positive effect.
This supplement has ensured ingredient amounts will actually work and act in harmony with each other to have an overall positive effect.
There are a mix of appetite suppressing ingredients, which will help you, eat less, and also a number of metabolism boosting ingredients that will give increased energy.
Does Phentaslim Have Any Side Effects?
There does not appear to be any undue risk of side effects with Phentaslim.
It does not appear to have any ingredients that are banned by any of the authorities. As well as the ingredient amounts, which are clearly given, are not in ridiculously high amounts to have any negative side effects.
Caution: Consumers should avoid this supplement if pregnant or a nursing mother and are under 18 years of age. Individuals with a known medical condition should seek medical advice before taking.
DIRECT SHIPPMENT FROM UK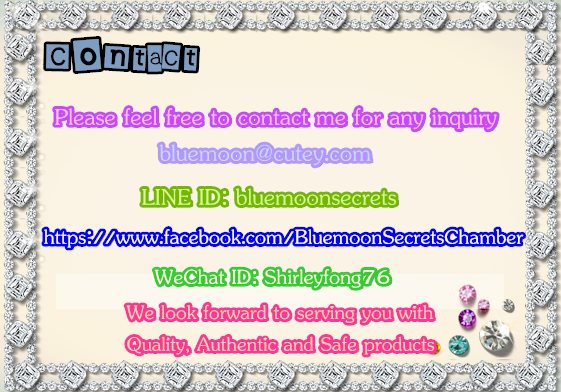 IMPORTANT DISCLAIMER
1. All pictures, photographs, designs, artwork, documents, layouts, ideas, writings, articles and other other material capable of being published or reproduced as provided in this site are subject to copyright and belongs to BLUEMOON SECRETS CHAMBER.
2.  Any reproduction, republication or posting in any form or manner whether in whole or in part is NOT allowed without the consent of BLUEMOON SECRETS CHAMBER. However, We are often very willing to share material upon request.
3. We reserve all rights to take legal actions against any individual for their Q&A postings that are baseless,
without concrete evidence and of mischief nature.
4. For inquiries, contact us at BLUEMOON@BLUEMOONSECRETSCHAMBER.COM
BLUEMOON SECRETS CHAMBER will be happy to assist you with our best knowledge.
5. If you found information here to be inappropriate or inaccurate,
kindly inform us via email and we will seriously review and response as soon as possible.
6. We regret any inconvenience caused during the period of clarification and seek your kind understanding.
7. BLUEMOON SECRETS CHAMBER remains committed to the highest quality of product, before and after sales service to all customers.
8. The information contained in this site is subject to change from time to time depending on circumstances and we do not guarantee the accuracy of the same. We recommend that you check with us before placing any orders.
9. We recommend that you use a reliable courier service or registered mail service for deliveries where applicable and we shall not be liable or responsible for any loss or damage caused or arising due to uninsured mail or normal postal deliveries