ETUDE HOUSE BeBe Foot Mask★BEBE Foot Exfoliation Mask★爱丽小屋BEBE足膜 脱皮去角
Sorry, this item is out of stock
ETUDE HOUSE BeBe Foot Mask
★Kissable Feet Just Like Baby
★BEBE Foot Exfoliation Mask
★Contains natural AHA ingredients, Hyaluronic Acid Vitamins ACE. Removes dead skin cells.
★爱丽小屋BEBE足膜 脱皮去角质细嫩 
If you want your man to lick your feet, you gotta use this.
A speedy solution to baby smooth feet!

Using a foot file or pumice stone to scrub your feet can damage your skin when done incorrectly. 
The BeBe Foot Mask by ETUDE HOUSE can help you gently and naturally rejuvenate the skin on your feet. 
It is a mild and gentle foot peeling mask.
Shipped & Made in Korea.
Contains natural AHA, hyaluronic acid, and vitamin A,C,E derivates
Simply slip on the boot-type foot mask and soaking your foot in the special gel lotion made from fruit acids and other ingredients, and wash off after just one hour. Within 2 days to 7 days after use, the dead skin cells will naturally start to come off, leaving you with feet as smooth as a baby's without any pain or discomfort.
Three simple steps: wear the boot-shaped foot mask, leave for 60 minutes, and wash off!

You can read a book or watch television while applying the mask and it'll be finished before you know it!

The foot mask is for one time use only. We recommend you to use the Babyfoot Foot Peeling Mask once every 2 to 3 months. Within 2 to 7 days, dead skin cells will peel and crumble off. (Number of days before the peeling is effective will vary on the individual.)
BeBe Foot Mask by ETUDE HOUSE .
Made in Korea 

Customers asked why I choose to sell Etude House over Nature Republic when Nature is half the price cheaper. 

This is my review over the 2 brands. 

1) SHINee the Kpop star endorse Etude House.  

2) I prefer the booties size of Etude house. Can fix most feet. 

3) Nature Republic feels a bit irritating during the 60 min of soaking. Etude house was perfectly ok n comfy. So I guess Nature might have more acid in it. 

4) Nature Republic peels more but takes longer peeling time. Etude House might be the right choice if you're hoping for a quicker recovery with pretty much the same results.

The price might be a little higher, but the size, sensation, and peeling duration are right for my feet. The Nature Republic mask was also good–I just preferred the Etude House version.

Established in 1995, Korean brand Etude House develops high quality skincare and cosmetic products at affordable prices. Created with young women in mind, the brand offers a wide color palette and whimsical packaging that call to the young girl's sweet and romantic nature. Etude House is made in Korea and widely known in Asia.

Revitalizing foot mask hastens skin's natural turnover process to peel off keratin, remove odor-causing bacteria and restore the feel of baby soft feet. 
Double layered foot sheets steep feet in moisturizers and a concentrated exfoliating solution, leading to macro peeling after a few days of use.
▶ Volume : 20ml * 2 (For 1 time)

▶ Ingredients 
: AHA, hyaluronic acid, vitamin A,C,E derivates
▶ Product Description
: Contains natural AHA, hyaluronic acid, and vitamin A,C,E derivates.
: Foot sheet that exfoliates old and creates smooth and clean feet.  
: Removes dead skin cells and relaxes feet.
▶ How to use   
After cleansing feet, towel drying completely. 
Put content into a foot sheet.
After wearing, wait until content permeates into completely. (1 hour – 1 hour and half.)
Remove a sheet and cleanse off clearly.
After 4-6 days later, dead skin cells of feet and heel start to peel off naturally.
After 2 weeks, you will see smooth and clean feet like baby's ones.


| | |
| --- | --- |
| ∴产品品牌 | ETUDE HOUSE  爱丽小屋 |
| ∴产品名称 | BEBE去角质死皮美白换肤足膜 |
| ∴产品产地 | 韩国 |
| ∴产品规格 | 一对装  20ml*2 |
| ∴保质期 | 三年 |
| ∴主要功效 | 去除脚部死皮和角质 |
∴适合人群

适合任何人群

∴产品描述

1.有效去除脚部死皮和角质,令脚部皮肤像婴儿般爽滑细腻。
2.含玻尿酸和天然AHA果酸,富含维他命C,E,营养滋润保湿。
3.去除角质同时,有效清除脚部异味。
4.使用简便,像穿袜子一般穿上即可

∴使用方法

1、洗脚后擦干水分,戴好脚膜(像袜套一样的塑料膜)




2、将精华液倒进1角膜里,让脚底浸泡1小时30分后取下




3、用清水洗净脚部




4、接下来的4-6天,脚部角质和死皮会自然脱落,脚部变的白嫩细腻。




**请注意,脱皮过程不要用手去抠或者撕拉,让它自然脱落就好呢!

All Products From Bluemoon Are 100% Authentic, We Promise!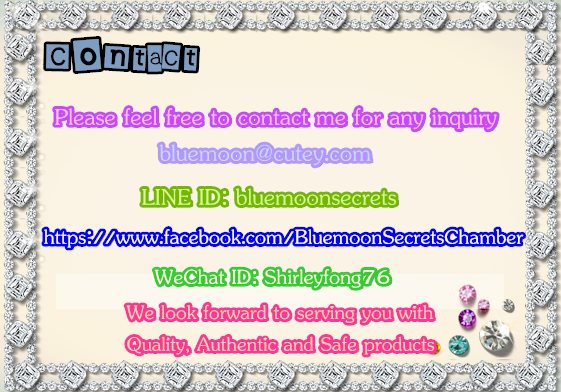 IMPORTANT DISCLAIMER
1. All pictures, photographs, designs, artwork, documents, layouts, ideas, writings, articles and other other material capable of being published or reproduced as provided in this site are subject to copyright and belongs to BLUEMOON SECRETS CHAMBER.
2.  Any reproduction, republication or posting in any form or manner whether in whole or in part is NOT allowed without the consent of BLUEMOON SECRETS CHAMBER. However, We are often very willing to share material upon request.
3. We reserve all rights to take legal actions against any individual for their Q&A postings that are baseless,
without concrete evidence and of mischief nature.
4. For inquiries, contact us at BLUEMOON@BLUEMOONSECRETSCHAMBER.COM
BLUEMOON SECRETS CHAMBER will be happy to assist you with our best knowledge.
5. If you found information here to be inappropriate or inaccurate,
kindly inform us via email and we will seriously review and response as soon as possible.
6. We regret any inconvenience caused during the period of clarification and seek your kind understanding.
7. BLUEMOON SECRETS CHAMBER remains committed to the highest quality of product, before and after sales service to all customers.
8. The information contained in this site is subject to change from time to time depending on circumstances and we do not guarantee the accuracy of the same. We recommend that you check with us before placing any orders.
9. We recommend that you use a reliable courier service or registered mail service for deliveries where applicable and we shall not be liable or responsible for any loss or damage caused or arising due to uninsured mail or normal postal deliveries