burner®Low frequency treatment device S4 (4 pads)- Hello Kitty Slimming Massager Black 倍熱®低週波治療器
burner®Low frequency treatment device- Hello Kitty Slimming Massager
倍熱®低週波治療器
3D Digital Low frequency treatment/Slimming device
4 Pads 10 Modes
船井低周波治療器 隋棠S號腰身迷你燃燒脂肪按摩器材
Relaxing muscles and joints




Aiding in healthy weight loss




Enhancing circulation system of body




Eliminating physical fatigue and pain caused by long-time work.

3D Beauty Exercise

Body Firming
● 日本醫學博士 清水昭 醫師協助研發
● 一機雙效:TENS-舒緩、放鬆;EMS-肌肉鍛練
● 運動深層肌肉、深層核心訓練、訓練核心肌群
● 內建12種專業程式可針對部位深層律動
● 人體圖部位顯示,專業訓練更簡單
有效減輕各種經常出現在身體的疼痛。透過每天按摩肩、腰、腳,緩和壓力及疲勞,使活力再生!
Low frequency treatment device that helps release stress and tenseness to create slimmer body figures. Can be used as a whole body massage to release stress, relax the body, and create attractive figures. A medical device that is easy to carry around, which makes you feel like having a personal masseuse that is able to provide you with massage-like sensations anytime, anywhere. Relaxation to the whole body makes your whole family healthy and energetic so everyone can live each day to its fullest.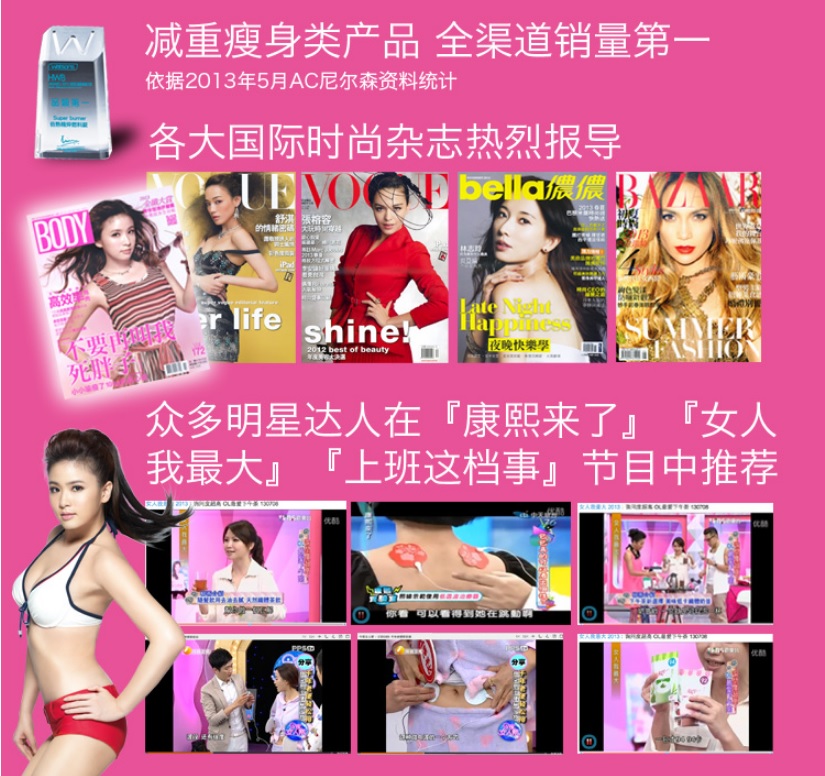 獨創微電腦智慧科技,內建10種按摩程式、70種按摩技法,透過電極貼片溫柔包覆,每分鐘達到250次微拍動,宛如大師級手感膚觸,創造出多變,媲美SPA館的舒感按摩情境。
Mini貼身按摩、隨時隨地輕鬆貼,減輕肩膀酸痛,末梢神經麻痺所帶來的困擾。模擬真人的專業級按摩,體驗擁有貼身按摩師的享受,每天早晚按摩,能有效減輕壓力、舒緩肌肉酸痛!貼心定時關機設定,讓你紓壓、減壓不超時。
主機與貼片採鈕扣型分離設計,有線使用一次可貼附兩個部位,無線使用超隱密。
Bloggers Review
部落客使用感想

Bloggers Video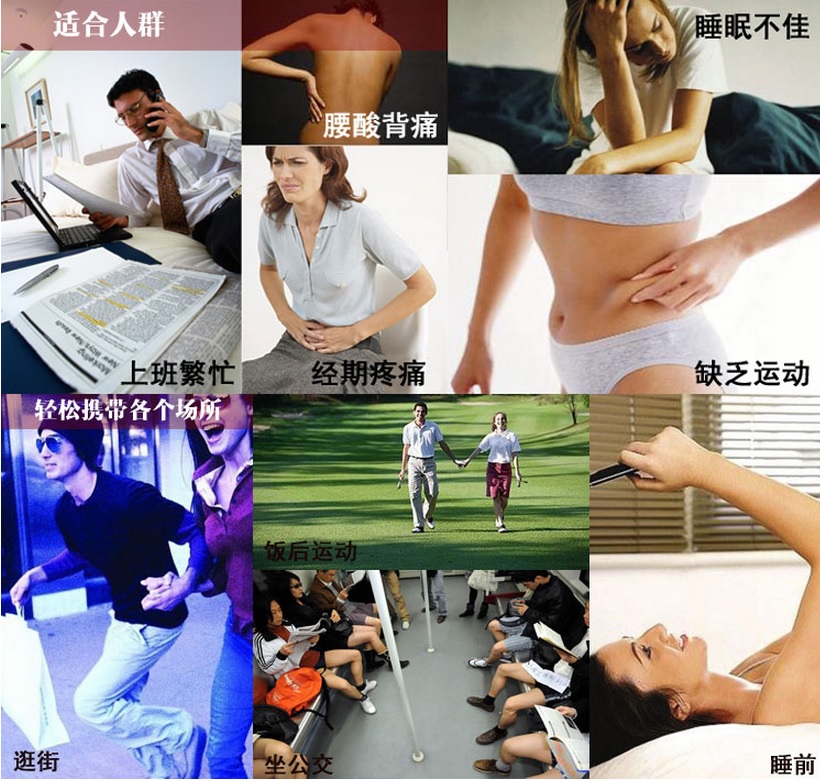 教學影片

Instruction Videos
船井 Hello Kitty活力動感機 - 正確使用方式
船井 Hello Kitty活力動感機 - 主機及傳導貼片保存方式
船井 Hello Kitty活力動感機 - 搭配強力動感腰腹帶
船井 Hello Kitty活力動感機 - 簡易故障排除方式
船井 Hello Kitty活力動感機 - 購買通路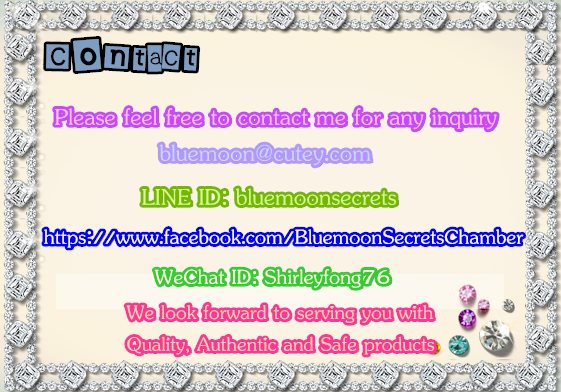 IMPORTANT DISCLAIMER
1. All pictures, photographs, designs, artwork, documents, layouts, ideas, writings, articles and other other material capable of being published or reproduced as provided in this site are subject to copyright and belongs to BLUEMOON SECRETS CHAMBER.
2.  Any reproduction, republication or posting in any form or manner whether in whole or in part is NOT allowed without the consent of BLUEMOON SECRETS CHAMBER. However, We are often very willing to share material upon request.