Caudalie Beauty Elixir★Victoria Beckham Favourite★泰奥菲.欧缇丽葡萄活性精华爽肤皇后水
Caudalie Beauty Elixir 30ml/100ml
★Inspired by the elixir of youth used by Queen Isabelle of Hungary
★Smoothes/Tightens/Radiance/Anti-dull
★Victoria Beckham Favourite
★泰奥菲.欧缇丽葡萄活性精华爽肤皇后水
★女人我最大推荐
4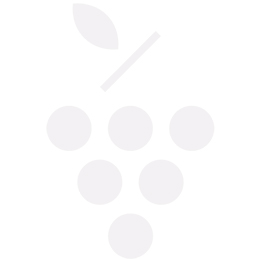 Inspired by the "elixir of youth" used by Queen Isabelle of Hungary, Caudalie Beauty Elixir smoothes features, tightens pores, and gives the complexion a burst of radiance. An excellent base for make-up, this water awakens the skin in the morning and livens it up before a night out.

Caudalie Beauty Elixir is a favourite of Victoria Beckham's - she uses it on top of her make-up for a glowing complexion!
Extensive scientific research has resulted in a skin care treatment which reduces the signs of ageing by gently stimulating cellular growth.  Caudalie patented this discovery world-wide. Skin care treatments containing Resveratrol improve elasticity while increasing skin tone.  Firm, full skin cells make your skin appear more youthful and radiant.  Try a Resveratrol-based anti-aging skin care routine.  Used together, these skin care treatments significantly lessen the look of fine lines and wrinkles.  While protecting and correcting your skin, Resveratrol firms and nourishes which creates a more youthful complexion.  You'll find that regular treatment produces gratifying results. 

Skin solution: For all skins lacking radiance. Caudalie Beauty Elixir is an exceptional anti-dull complexion treatment and a wonderful after-shave for men.

Main ingredients: Grape, orange blossom, rose, organic balm mint and rosemary.


Directions: 
Shake before use. Avoid contact with the eyes. Mist onto the face before your moisturiser and at any time of the day.

Apply between your foundation and powder to perfectly set make-up.
Ingredients: 
Aqua(Water), Alcohol*, Citrus Aurantium Amara (Bitter Orange) Flower Water*, Parfum (Fragrance)*, Rosmarinus Officinalis (Rosemary) Leaf Oil*, Potassium Alum, Glycerin*, Mentha Piperita (Peppermint) Oil*, Commiphora Myrrha Extract*, Styrax Benzoin Resin Extract*, Melissa Officinalis (Balm Mint) Leaf Oil*, Rosa Damascena Flower Oil*, Vitis Vinifera (Grape) Fruit Extract*, Tocopherol*, Citral*, Citronellol*, Farnesol*, Geraniol*, Limonene*, Linalool*. (010/018) *Origine Végétale - Plant Origin.
The Superstars Daily Essential Shown below
When I was in Paris during June 2014, I was in a pharmacy and saw a whole lot of Caudalie products on the shelf. I asked the sales assistance, is that a French Brand?
She replied, one of the best, tourist will not leave the store without one Caudalie. 
Looking at so many varieties, which should I get? 
The sales assistance then said, asian tourist love the Elixir mist.
So I bought the small bottle 30ml to try.

First, I was shocked by the fragrance, It smell so natural....with many herbs n kind of medicinal. mint, orange, flowery, I feel as if I've been transported to the spa every time I use it. My pimples recovered 3 days after using it. I knew this is good stuff instantly. My face is V V shape n dewy glossy when I took photos. My pores minimized as well. So moist in the dry dry Europe. My makeup stays whole day. I feel so refresh, cooling n alert. YES, ALERT!! The therapeutic smell really wakes me up everytime I sprayed.

Ever since I finished the 30ml, within 1 week after I got it, I have been missing it. I AM ADDICTED TO IT. I MUST GET IT. And now, it's finally stock up intensively in Bluemoon. So shoot your orders!!! 
PRICE THE SAME AS AGE REVERSE.
Sephora is selling at $78
Here in Bluemoon, it's ONLY $73 with Free Local shipping !!!

If you haven't already tried the elixir, it is a toner-type facial spray. Its unique combination of essential oils was inspired by Queen Isabella of Hungary, who charmed the King of Poland thirty-five years her junior with her radiant complexion.
Caudalie/泰奥菲.欧缇丽葡萄活性精华爽肤水100ml皇后水 
皇后水是欧缇丽广受好评的明星产品,灵感来自匈牙利皇后的驻颜秘方,其天然成分高达99.4%,长期使用具有紧致毛孔,让肤质细腻嫩滑的功效。
葡萄籽匈牙利皇后水 
【产品容量】: 100ml
【产地包装】: 法国原产,没有中文标签
【产品介绍】:
CAUDALIE--欧缇丽,源自宫廷秘方的经典产品……20年前,赫赫有名的Bernard Hertzog医生在塞纳河边的旧书摊上无意间淘到了一本古老的魔法书,其中竟然提到了令匈牙利皇后伊莎贝尔返老还童,芳颜永驻的独特美容秘方!相传匈牙利皇后伊莎贝尔用以永保青春的神仙水,源于一位隐士贡献的灵丹妙药配方,由高浓度的精华素和爽肤水结合而成。 
这位倍受明星亲睐的医生Bernard Hertzog将此秘方记下,并从此方所采用的古老成份中得到启发,由Caudalie以更为现代的方式重新诠释。其亮肤功效自此得以发扬光大!葡萄活性精华爽肤水倍受全球名流雅士亲睐,现身世界各地的时装秀、摄影棚、化妆间、豪华套间及空中别墅等明星云集之处。它还成为高级化妆师一致认可,用于提亮暗沉肤色和定妆的必备法宝。
主要功            效:     

淡化斑点,小疤, 紧致毛孔, 强力保湿, 可使用于肩部与胸部,達到舒緩鎮定的效果,使肌肤紧致而富有弹性。女人我最大推荐产品.

固定妆容,并全天保持清新

葡萄萃取物与迷迭香及薄荷精油的混合液,内含99.4%的天然成分,融入精油SPA的护理享受均来自于葡萄精华的肌肤滋养,抵抗压力

 适合肤质:

敏感皮肤、混合及油性肌肤;暗沉肌肤,是吸烟人士提亮肤色的理想产品,也是男士理想的须后水。定妆效果极佳,可在上好粉底后、涂抹散粉之前使用

 产品成分:
迷迭香精油——润肤
有机密里萨香草精油及薄荷精油——紧致
透明质酸,角鲨烷——强效持久润泽肌肤
安息香、没药、橙花水及玫瑰萃取物——收缩毛孔,爽肤,柔肤
葡萄籽多酚及葡萄萃取物——抗氧化功效(85%,比维生素E高10000倍),加强肌肤抵抗能力
 使用方法:

喷头设计,使用前需要先要均匀,因为里面有精油,所以会看到一层黄色的液体浮在最上层。随时都可以使用,妆前妆后都可以使用

除脸部外,也可使用于肩部与胸部,可达到舒缓镇定的效果,使用肌肤更紧实有弹性
All Products From Bluemoon Are 100% Authentic, We Promise!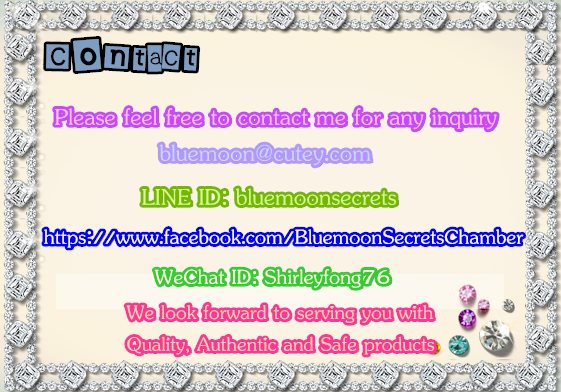 IMPORTANT DISCLAIMER
1. All pictures, photographs, designs, artwork, documents, layouts, ideas, writings, articles and other other material capable of being published or reproduced as provided in this site are subject to copyright and belongs to BLUEMOON SECRETS CHAMBER.
2.  Any reproduction, republication or posting in any form or manner whether in whole or in part is NOT allowed without the consent of BLUEMOON SECRETS CHAMBER. However, We are often very willing to share material upon request.
3. We reserve all rights to take legal actions against any individual for their Q&A postings that are baseless,
without concrete evidence and of mischief nature.
4. For inquiries, contact us at BLUEMOON@BLUEMOONSECRETSCHAMBER.COM
BLUEMOON SECRETS CHAMBER will be happy to assist you with our best knowledge.
5. If you found information here to be inappropriate or inaccurate,
kindly inform us via email and we will seriously review and response as soon as possible.
6. We regret any inconvenience caused during the period of clarification and seek your kind understanding.
7. BLUEMOON SECRETS CHAMBER remains committed to the highest quality of product, before and after sales service to all customers.
8. The information contained in this site is subject to change from time to time depending on circumstances and we do not guarantee the accuracy of the same. We recommend that you check with us before placing any orders.
9. We recommend that you use a reliable courier service or registered mail service for deliveries where applicable and we shall not be liable or responsible for any loss or damage caused or arising due to uninsured mail or normal postal deliveries